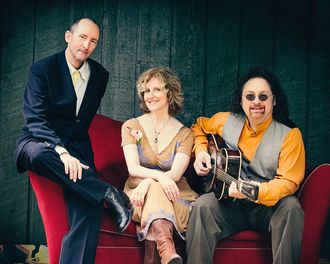 The Waymores
The Waymores—Tom Kimmel, Sally Barris & Don Henry—were born when three of Nashville's finest singer-songwriters joined forces for what they thought would be a one-off tour... then unexpectedly discovered their musical blend was stellar, inspiring and a whole lot of fun. Audiences clamored for "way more," and the trio married their fortunes to write and record a sparkling eponymous LP.
The Waymores: a spoonful of Beatles, a dash of Bluegrass, a cup of Folk/Americana, and a jolt of Rock and Roll. All together: top notch songs delivered with a whole lot of three-part heart and soul.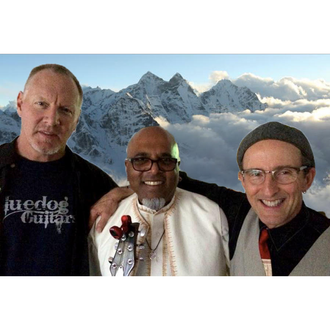 The Sherpas
The members of the Sherpas—Tom Prasada-Rao, Michael Lille and Tom Kimmel—met and became fast friends at Kerrville (TX) Folk Festival almost thirty years ago. Performing and collaborating off and on in ensuing years, they released the album "Honor Among Thieves" in 2003, then drifted into solo careers, reuniting for occasional shows and short tours. Now the friends have co-written and recorded material for an entire new album, and they're currently in the process of overdubbing and mixing for a release in 2022. Stay tuned!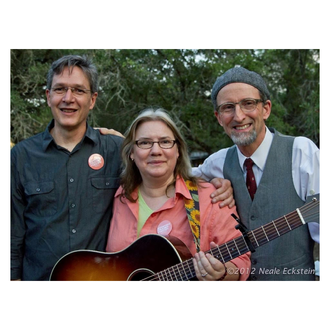 The New Agrarians
Forming the New Agrarians was an idea sprung by Pierce Pettis, one of the South's foremost singer-writers—his notion being that if he teamed up with peers Kate Campbell and Tom Kimmel, something special might result. Thus, a decade ago their LP "Introducing the New Agrarians" was quietly released, and it remains a treasured secret with fans of each these venerable artists.
With no tour and little fanfare to promote the record, the album has hovered beneath the radar, discovered here and there by fans who fall in love with the dozen original recordings that comprise the LP, including six songs written by the trio especially for the album.